Weekly Roundup – 11 February, 2022
Weebit Nano Demos Crossbar ReRAM Arrays
Source: StorageNewsletter
Weebit Nano Ltd. announced that, with its development partner CEA-Leti, it has demonstrated its first operational crossbar arrays, a milestone on the company's path to creating discrete (stand-alone) non-volatile memory (NVM) chips.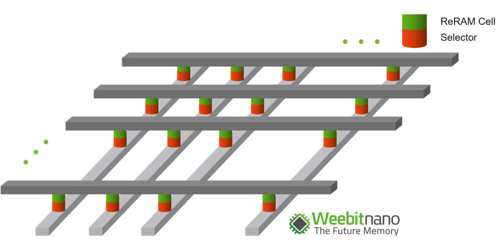 Slackware 15.0 Officially Released, Powered by Linux Kernel 5.15 LTS
Source: 9to5Linux
The Slackware Linux Project released today Slackware 15.0 after six years of development, bringing you a more modern and fresh operating system with some of the latest and greatest GNU/Linux technologies.
Octopus-like Red Hat adds Ceph persistent storage to OpenShift Kubernetes
Source: Blocks & Files
Big Blue's big Red Hat open source business unit is adding Ceph-based persistent storage services to its OpenShift containerised app software services.
Mozilla Firefox 97 Is Now Available for Download, This Is What's New
Source: 9to5Linux
Mozilla today released Firefox 97 as the latest stable version of its open-source, free, and cross-platform web browser for GNU/Linux, macOS, and Windows platforms.
Tosh disk ships and capacity rise faster than WD and Seagate in 2021
Source: Blocks & Files
Toshiba was the only one of the big three disk drive manufacturers to increase its unit shipments in 2021, with exabytes shipped rising faster than the market average as well.
Qubes OS 4.1.0 has been released!
Source: The Qubes OS Project
At long last, the Qubes 4.1.0 stable release has arrived! The culmination of years of development, this release brings a host of new features, major improvements, and numerous bug fixes. Read on to find out what's new, how to install or upgrade to the new release, and all the noteworthy changes it includes.
Optane's 2020 half billion dollar operating loss
Source: Blocks & Files
Intel made a greater than half-billion dollar loss on its Optane 3D XPoint business in 2020.
VMware pulls physical to virtual conversion tool, adds VM to container conversion tool
Source: The Register
VMware's on-ramp to VMs is the VMware Converter – a tool that automates the process of creating VMware virtual machines from physical machines (P2V). But VMware pulled the utility last week from its downloads pages, citing unspecified security risks.
KDE Plasma 5.24 Desktop Environment Officially Released as the Next LTS Series
Source: 9to5Linux
The KDE Project announced today the release and general availability of KDE Plasma 5.24 as the next LTS (Long-Term Support) series of this powerful and modern desktop environment for GNU/Linux distributions.
Toshiba reveals 30TB disk drive to arrive from 2024
Source: The Register
Toshiba plans to use its proprietary recording technologies, FC-MAMR, MAS-MAMR, and disk stacking tech to lift nearline HDD capacities to 30TB from the end of its 2023 fiscal year.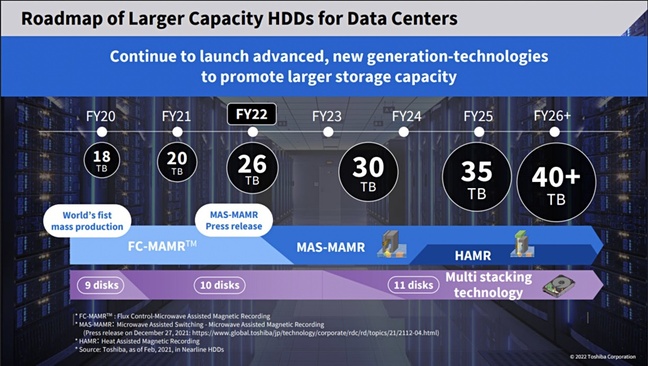 'At least' 6.5 exabytes lost after contamination hits Kioxia/WD 3D NAND fabs
Source: The Register
Production at Kioxia and Western Digital's 3D NAND fabrication facilities in Japan is being disrupted by chemical contamination, with at least 6.5 exabytes of capacity lost.
AMD EPYC Processors to Power New Google Cloud C2D Instance
Source: HPCwire
AMD today announced that AMD EPYC processors will power the new C2D virtual machine offering from Google Cloud, bringing customers strong performance and compute power for high-performance (HPC) memory-bound workloads in areas like electronic design automation (EDA) and computational fluid dynamics (CFD). This announcement continues the momentum for AMD EPYC processors, marking the third family of instances powered by 3rd Gen EPYC processors at Google Cloud, joining the T2D and N2D instances.
Ubuntu Touch OTA-22 Is Coming February 18th with WebGL Support, Interactive Drawer Blur
Source: 9to5Linu
The UBports Foundation announced today a call for testing for the next software update for their Ubuntu Touch mobile operating system for supported 'Ubuntu Phone' devices, OTA-22.