Weekly Roundup – 18 March, 2022
OpenZFS 2.1.3 bugfix brings compatibility with Linux 5.16
Source:
The Register
The OpenZFS Project has released version 2.1.3 of what the project calls its "open-source storage platform" for Linux and FreeBSD.

The latest version resolves multiple issues from July 2021's 2.1.0 release. This included some significant new features, the most notable of which is Parity Declustered RAID or dRAID, which allows much faster resilvering of large RAIDZ arrays.
FreeBSD 13.1-BETA1 Now Available
Source: lists.freebsd.org
The first BETA build of the 13.1-RELEASE release cycle is now available.
PostmarketOS v21.12 Service Pack 3
Source: postmarketos.org
Spring is almost here, in the northern hemisphere, and that means it is time for another monthly service pack update for postmarketOS v21.12! This update brings a few bug fixes and package upgrades from edge to the stable release.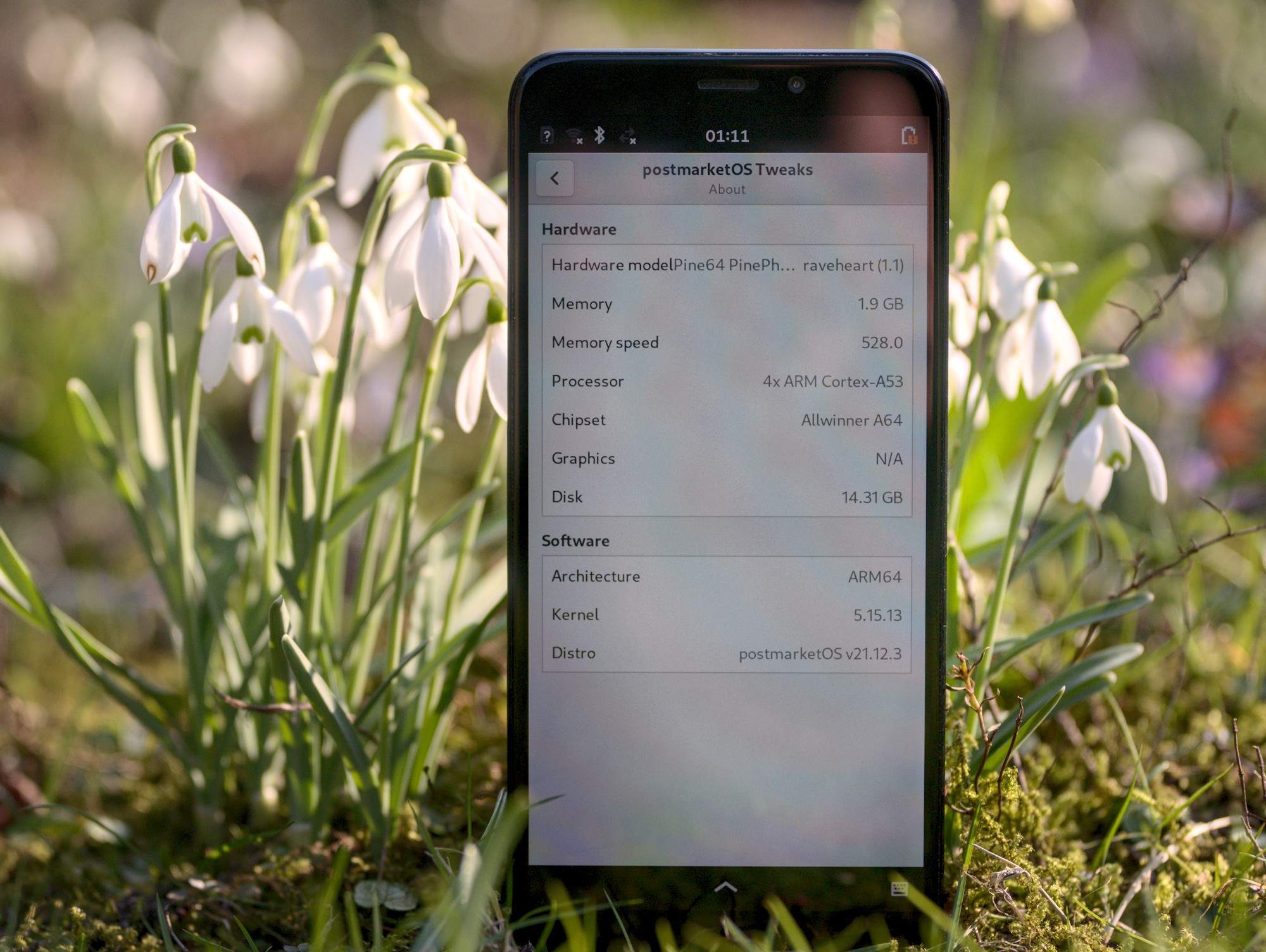 GNOME 42 Release Candidate Brings Back Fingerprint Dialog in Control Center
Source: 9to5Linux
Javier Jardón announced today the general availability of the Release Candidate (RC) milestone of the forthcoming GNOME 42 desktop environment for public testing.

Since GNOME 42 Beta, the devs added the ability to take screenshots of the current window with the Shift+PrntScrn keyboard shortcut, the ability to switch workspaces with Home and End keys in Activities Overview, the ability to cancel ongoing update downloads in GNOME Software when system power is low, and G722 as the preferred codec for SIP calls in the new GNOME Calls app.
ReactOS shows off SMP support in open-source take on Windows
Source: The Register
ReactOS, the open-source project for creating a binary-compatible drop-in replacement for Windows, has crossed a crucial milestone with a first look at symmetric multiprocessing (SMP) support.
Nasty Linux netfilter firewall security hole found
Behind almost all Linux firewalls tools such as iptables; its newer version, nftables; firewalld; and ufw, is netfilter, which controls access to and from Linux's network stack. It's an essential Linux security program, so when a security hole is found in it, it's a big deal.

Nick Gregory, a Sophos threat researcher, found this hole recently while checking netfilter for possible security problems. Gregory explains in great detail his bug hunt, and I recommend it for those who want insight into finding C errors. But, for those of you who just want to cut to the chase, here's the story.
Infortrend Launches EonStor GS Scale-Out Storage Series
Source: HPCwire
Infortrend Technology, Inc., an industry-leading enterprise storage provider, has launched their EonStor GS unified scale-out storage series for enterprise high-performance computing (HPC) applications. The scale-out series offers the flexibility of expanding to multiple GS systems for PB storage while increasing random and sequential read/write performance.
Kubernetes data protection is being neglected
Source: Blocks & Files
Businesses may be getting to grips with Kubernetes, but they are leaving themselves open to cyberattacks including ransomware because they haven't thought to coordinate their cloud-native and data protection strategies.

Research conducted for Veritas showed that Kubernetes is increasingly being deployed for mission-critical applications, with a third of respondents already using it, and 86 percent of organizations claiming they would be using it within the next two years.
Ubuntu Has a Brand New Logo
Source: omg!ubuntu!
Don't panic too much; Ubuntu's new logo still uses the orange and white colour scheme we're all familiar with. But the iconic Circle of Friends (CoF) motif? Well that is different, sporting a tighter and more unified look than in its earlier iterations.

Perhaps most strikingly of all is that the CoF no longer sits inside a circle ('roundel' in design speak) but is now housed at the bottom of a solid orange rectangle: