Weekly Roundup – 18 February, 2022
RAID expansion comes to OpenZFS at last
Source:
The Register
ZFS has been around for 16 years and has a solid reputation, but it does have limitations compared to its rivals. One of these is in the process of being lifted: soon it will be possible to add space to an existing ZFS array. As long as you're using FreeBSD, anyway.
Latest Plasma Lands in Tumbleweed, Set for Leap Beta
Source: OpenSuse.org
This week's openSUSE Tumbleweed snapshots delivered exciting news not only to rolling release users, but also brought significant news for users of the long-established Leap release.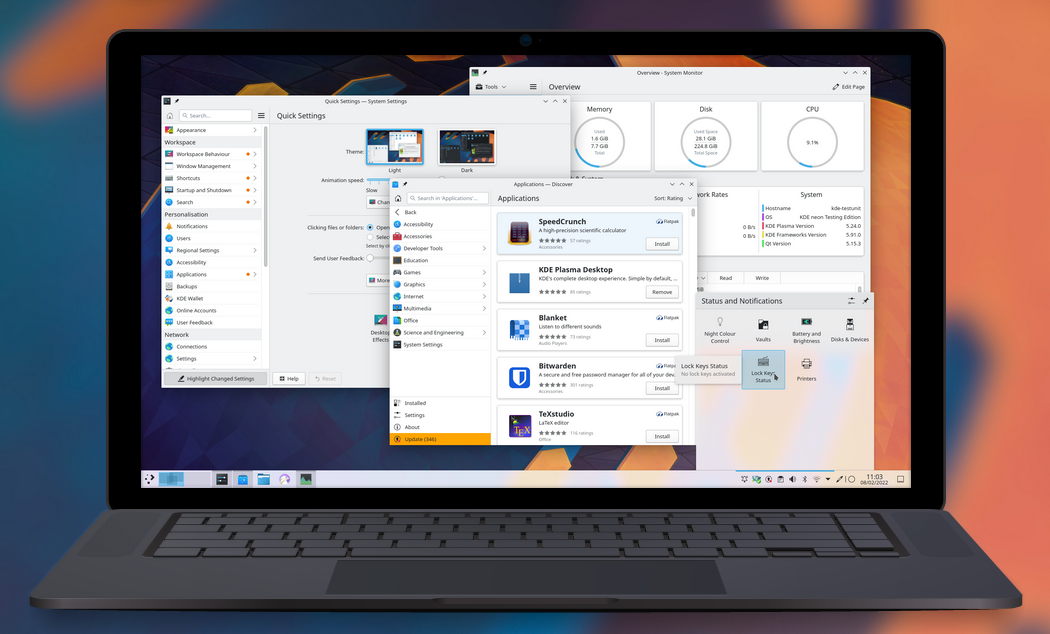 Wine Announcement – Release 7.2
Source: Wine HQ
The Wine development release 7.2 is now available.

What's new in this release (see below for details):
– Large scale cleanup to support 'long' type with MSVCRT.
– Mono engine updated to version 7.1.1.
– More theming fixes in common controls.
– Beginnings of a WMA decoder.
– Support for 64-bit time_t.
– Various bug fixes.
PostmarketOS v21.12 Service Pack 2
Source: PostmarketOS.org
The second service pack for the v21.12 release brings many more improvements from edge to the stable release, with the notable changes detailed below.
Kalendar 1.0 Is Out: KDE Plasma Now Has a Mature, Dedicated Calendar Client
Source: 9to5Linux
After three months of hard work and several releases, the Kalendar app has reached maturity with version 1.0, a major release that brings you a full-featured and dedicated calendar client for your KDE Plasma desktop environment.
35TB HDD by FY25 and 40TB+ With HAMR Beyond That
Source: StorageNewsletter
President and CEO of Toshiba Electronic Devices & Storage Corporation (TDSC), Hiroyuki Sato, unveiled what the company calls a descriptive roadmap for high-capacity HDDs during an investor relations event last week in Japan.

In the past year, the HDD solutions provider outlined some key technologies for next-gen drives, including Flux-Control MAMR, or FC-MAMR, an enhanced PMR recording technology that utilizes some features of the spin torque oscillator of MAMR to achieve 2TB/disk capacities.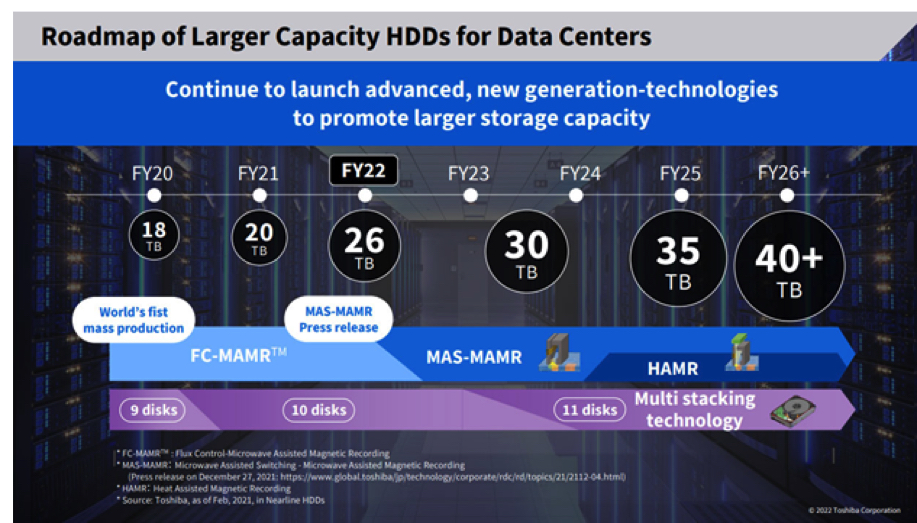 AMD Completes Acquisition of Xilinx
Source: HPCwire
AMD today announced the completion of its acquisition of Xilinx in an all-stock transaction. The acquisition, originally announced on October 27, 2020, creates the industry's high-performance and adaptive computing leader with significantly expanded scale and the strongest portfolio of leadership computing, graphics and adaptive SoC products. AMD expects the acquisition to be accretive to non-GAAP margins, non-GAAP EPS and free cash flow generation in the first year.
WD cuts out DRAM for performance boost on new midrange gaming SSD
Source: Block & Files
Western Digital has quietly slipped a new PCIe 4 SSD for gaming into its range, which is faster than the old PCIe 3 model but not as quick as the million IOPS SN850.
VMware patches critical guest-to-host vulnerabilities
Source: The Register
You're an IT pro in a VMware shop. A malicious person, for example, gains access to one of your virtual machines via a compromised local admin account for that VM. Can it get worse? Oh yes, VMware has warned – they can escape onto the host.

In an advisory this week VMware has alerted users to a use-after-free() vulnerability in the XHCI USB controller in ESXi, Workstation, Cloud Foundation and Fusion critical status, with important flaws fixed in NSX Data Center as well.